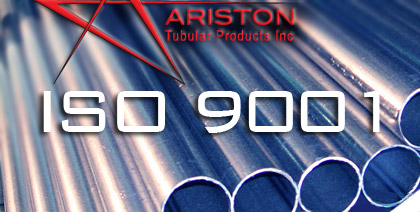 ISO Certification
Our mission, through operating excellence, lean manufacturing and cost management, is to become the leader among companies who manufacture low cost, small diametre, steel tubular products in North America. We will meet or exceed our customers' expectations while looking for value added opportunities within our market.
Ariston Tubular Products has been audited and registered as meeting the requirements of ISO 9001.
Click here for additional technical specs.